Tuesday was another trip day, this time it was a trip to Stockholm and Djurgårdslinjen and also Östra Sörmlands Järnväg.
The day started with us cleaning out the cottages and also getting breakfast at Fjällnora. We where now leaving for Malmköping and the tramway there. First Per Englund at Djurgårdslinjen and also the chairman of MRO welcomed the Youth Exchange to Stockholm.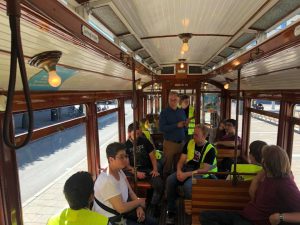 A tram picked everyone up at Skansen and driven to Norrmalmstorg then to the depot for a showing of Alkärrshallen. Stockholm Spårvägar presented there company for a few minutes.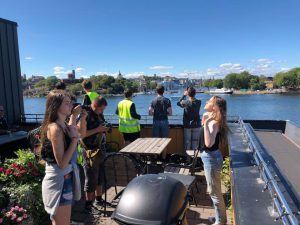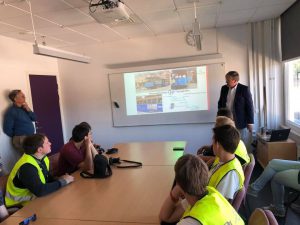 Lunch was served in the Cafétram thats going from city to Djurgården on a timetable. lunch was swedish meatballs, a must when you visiting sweden.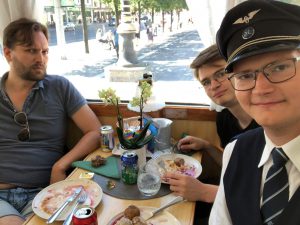 After the visit in Stockholm it was time for Mariefred and ÖSLJ.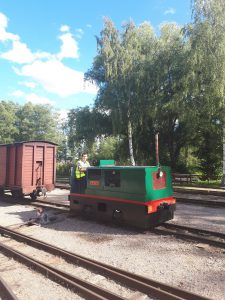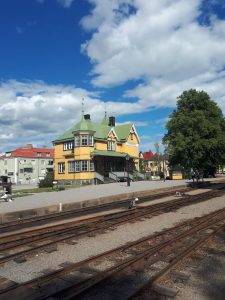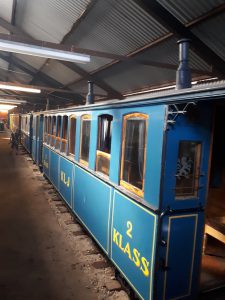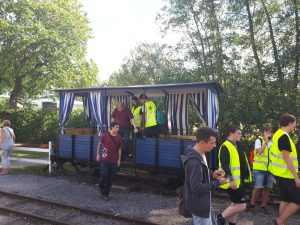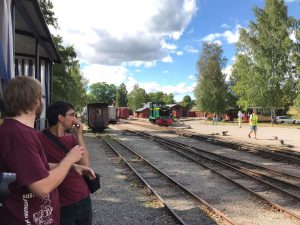 They had no traffic this day but they showed us around in there facilities and trains.
Then the Youth Exchange found their way to Malmköping.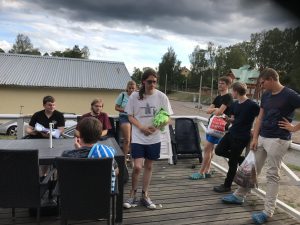 Adn today there in traffic and doing some technicalwork aswell.